All-New 2020 Ford Explorer for Sale in Martinsville, VA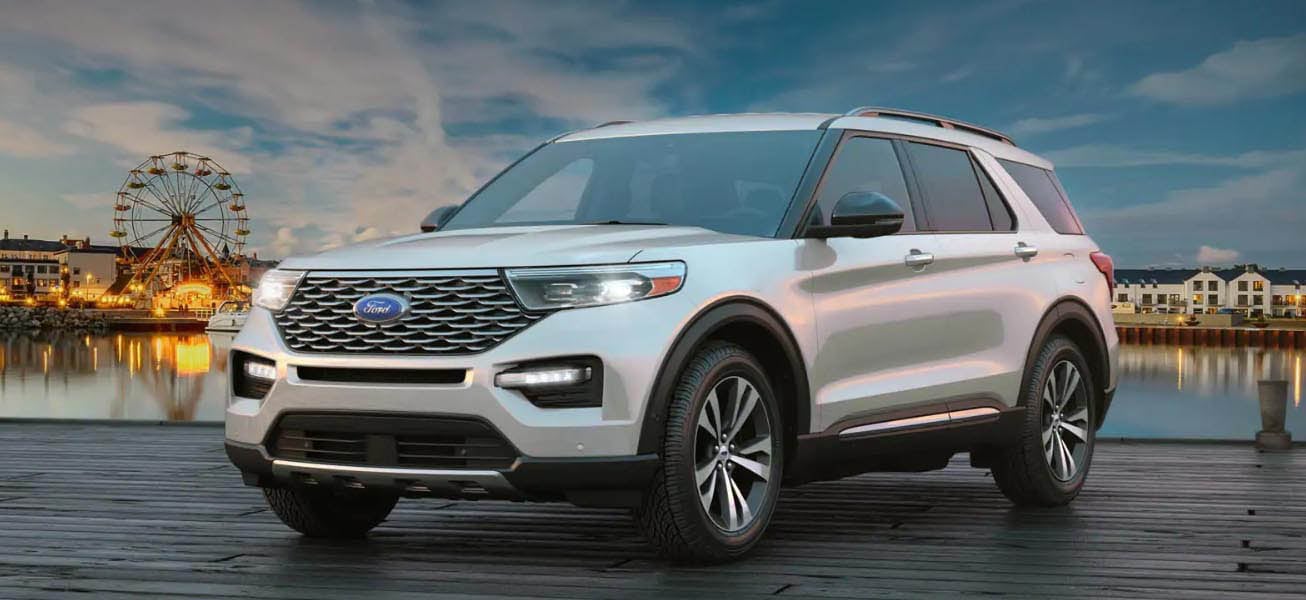 The Explorer name pretty much tells you all you need to know about this sensational Ford SUV. The 2020 Ford Explorer positively encourages you to load it up with family, friends and cargo, and to head off to explore any destination you want. It really is the perfect vehicle for exploring thanks to its spacious seating for up to seven people, exceptional adaptability and the very latest comfort and infotainment features. There's an impressive selection of lively and fuel-efficient engines available to power the Explorer through any situation, while the Ford's high-tech safety systems ensure you get there as safely as possible. All wrapped in a bold and inspiring design; the 2020 Ford Explorer is ready to take you anywhere on or off the beaten track.
Explore every corner of the map
The 2020 Ford Explorer has all the capacity you need for people, cargo and any mix of the two. When chauffeuring people around, the Explorer's spacious and feature-packed cabin makes every trip a delight. At 10.1 inches or 12.3 inches, the Explorer boasts some of the largest screens in its class that display all the vehicle and navigation info you need, as well as allowing you to select your favourite tunes for the journey. Sync your phone for hand-free calls, text and app usage on the fly, and a plethora of USB ports, wireless charging mat, and 4G Wi-Fi hotspot take good care of all passenger's tech needs. On higher-spec models, heated, ventilated, and even massaging seats make you feel more like you're at a spa than on the road.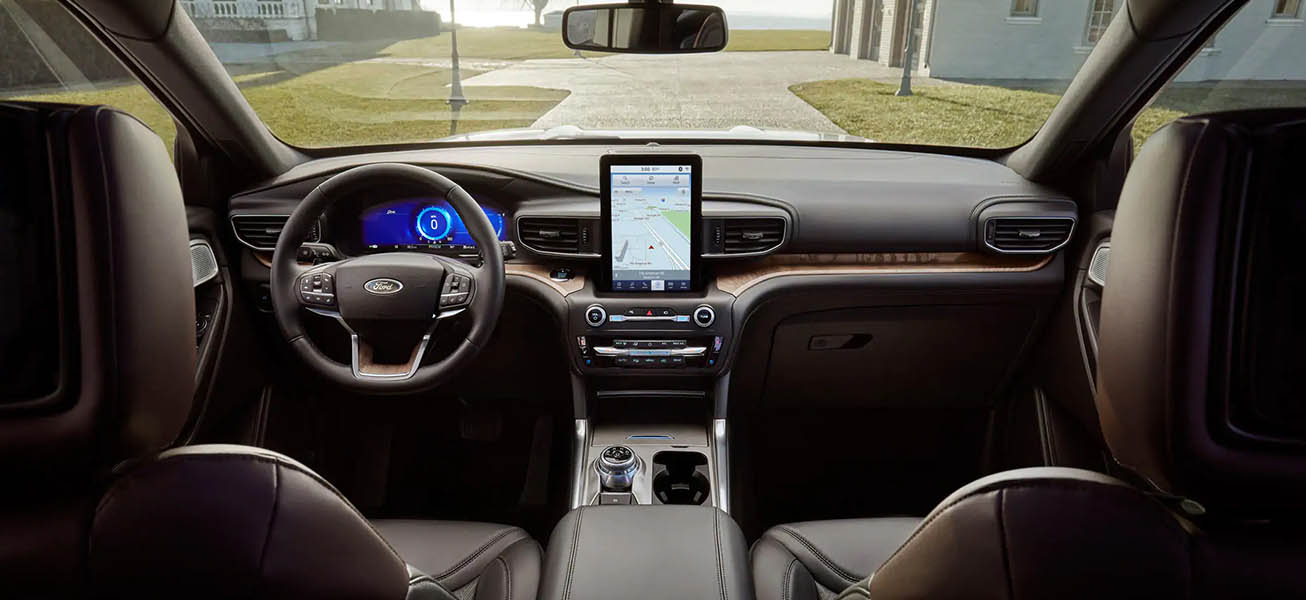 When it comes to cargo, the Explorer has you well catered for. With flat-folding second-row seating and flat-folding third row with a powered option, the Explorer can double-up as a cargo-carrying beast. Capable of accommodating up to 87.8 cubic feet of items, moving large items like furniture, bikes or tools isn't a problem for the Explorer. If your active life demands even more storage, the Explorer is capable of towing a trailer weighing up to as much as 5,600 pounds! Whether you're shopping in Martinsville or outback Virginia camping, the Explorer is more than ready.
2020 Explorer's best-in-class safety
Protecting you and your passengers on every journey in the Explorer is Ford's Co-Pilot 360 technology. Co-Pilot 360 is a high-tech bundle of systems that work together to detect and avoid danger and to generally assist the driver. Many of these systems come standard, and the Explorer offers more driver-assist systems than any vehicle in its class. A few of these are as follows:
Pre-collision assist:This feature scans the road ahead for potential collisions or pedestrians, and can alert you or even apply the brakes if the situation is critical.
Blind Zone Detection:Monitors your blind spots for sneaky cars and alerts you if anyone is there, reducing risk while lane changing.
Automatic Highbeams:Takes the hassle out of night driving. Will automatically turn high-beams on in low light conditions, and dim them when approaching headlights are detected.
Rear Cross Traffic Alert:When backing up, this system will stay on guard for traffic coming at your vehicle from the rear and sides, protecting you while backing out of parking spaces and driveways.
Speak with our staff for the full list of safety features and functionally available!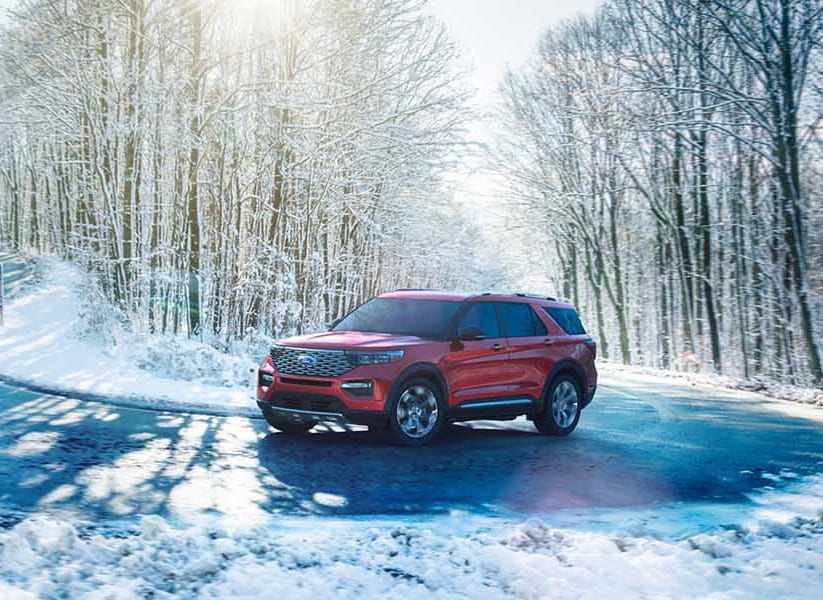 Customize your Explorer
Even though the 2020 Explorer is an extremely capable vehicle in any situation, it also offers a number of options to customize it to suit your particular requirements.
One of the biggest choices to make is the engine that drives you. The standard powerplant is a 2.3L EcoBoost unit rated at 300 horsepower and 210 lb-ft of torque, which will be more than enough for most occasions. Next up is a 3.0L EcoBoost six-cylinder engine, which then delivers a mighty 365 horsepower and 380 lb-ft of torque. The last gas-only option is another 3.0L engine, but this one is specially tuned by Ford engineers to push the power to the max in the ST. With a stunning 400 horsepower and 415 lb-ft of torque, this unit leads its V-6 class for both horsepower and torque. The final option is a 3.3L hybrid powerplant designed to get the absolute most out of every single drop of fuel. It doesn't lack power either, with a very useful 318 horsepower and 322 lb-ft of torque on tap.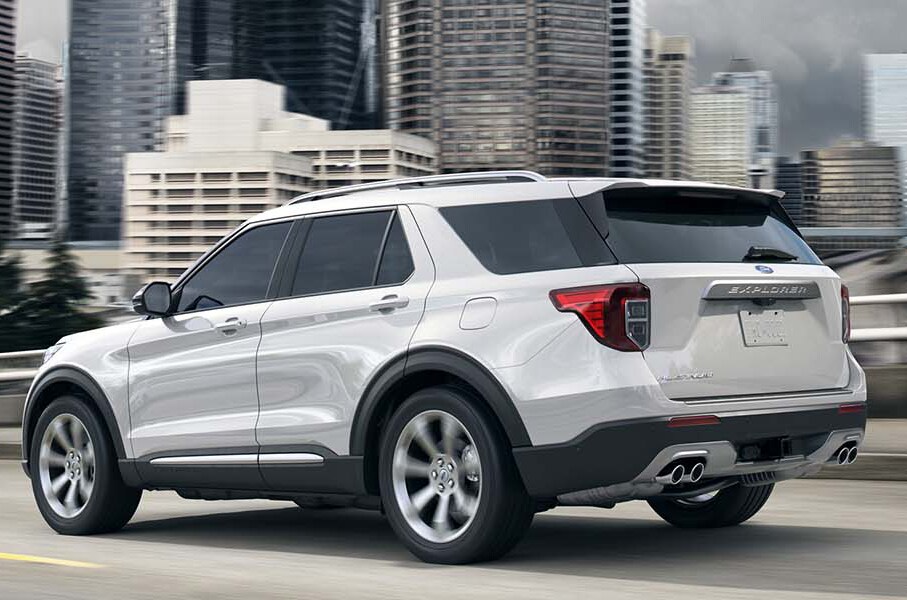 There are plenty more available options though. A four-wheel drive upgrade provides superb traction in all conditions, a twin-panel moonroof brightens the cabin on any trip, and an enhanced B&O sound system with 14 high-performance speakers transforms the interior into its own auditory ecosystem. Choose from vivid exterior colors ranging from Star White to Rapid Red, while interior options include cloth and leather-trimmed seating and a variety of colour patterns. Alloy wheels range from 18-inch to 21-inch in size, and finishes of bright sterling aluminum to dark machine-faced give your Explorer its own character.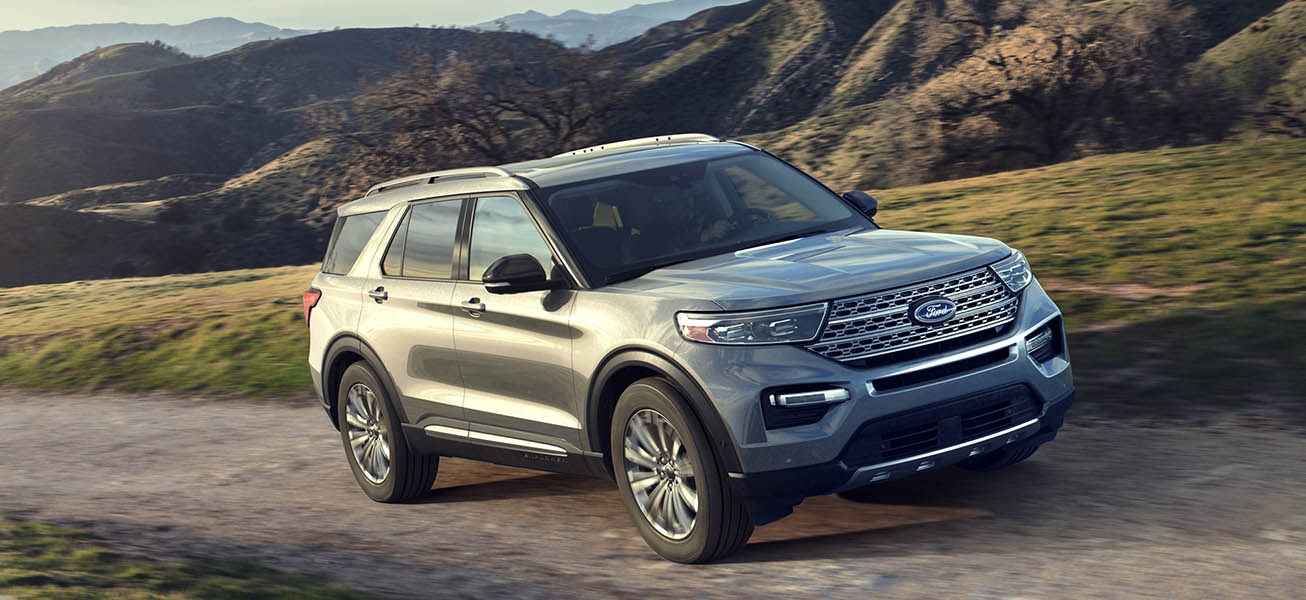 Test-drive Ford Explorer in Martinsville, VA!
The 2020 Ford Explorer is a tremendously capable SUV in any role. Its luxurious and spacious interior means any trip you take will be done in total comfort, while its reassuring safety systems and powerful engines mean you can be confident of reaching any destination safely, securely and on time.
At Nelson Ford, we always have a great selection of Ford Explorers ready for viewing. Come in today and check out one for yourself at 201 Commonwealth Blvd W Martinsville, VA! You can shop out our entire inventory here on our website, and if you have questions you can call us on 276-638-2331. Why wait? Get in touch today and find out what the 2020 Ford Explorer has to offer you!