2020 Ford F-150 for Sale in Martinsville VA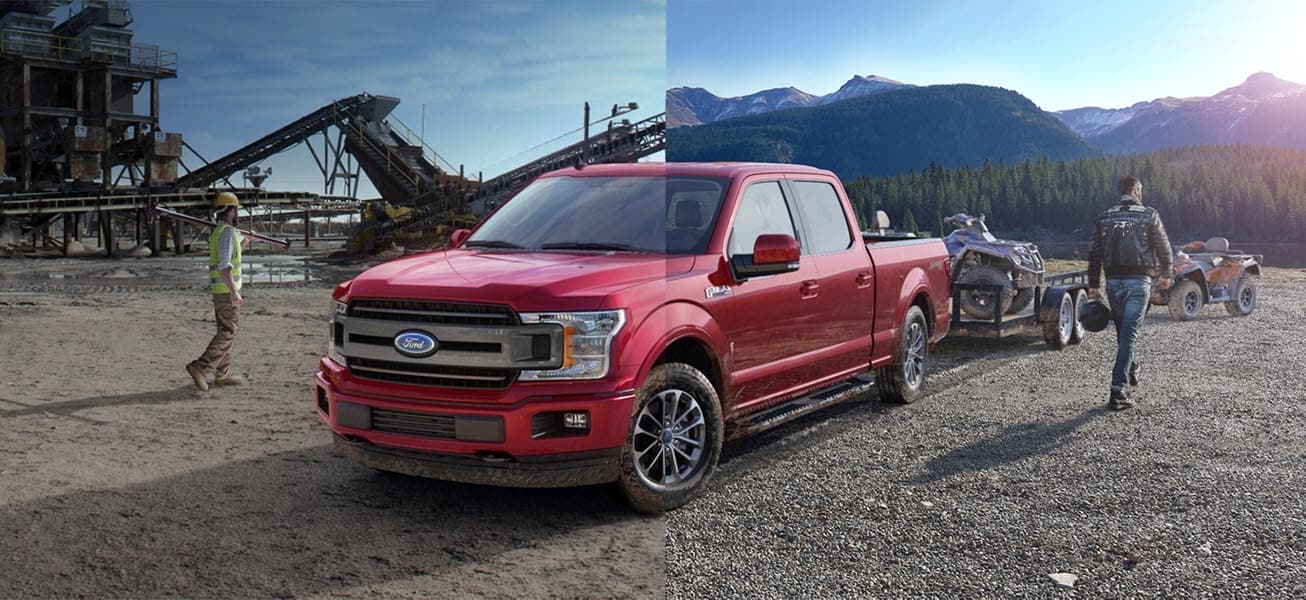 The 2020 Ford F-150 for sale in Martinsville, VA
Ask anyone to name a work truck, and 9 times out of 10 it will be the Ford F-150. This is because the F-150 is nothing short of legendary with its class-leading towing and hauling capability, incredible versatility, one of the strongest engine lineups of any vehicle in the market, and a history that stretches back more than 70 years.  The 2020 F-150 offers a choice of six engines, three cab styles, three bed lengths, a raft of the latest tech and features, and the legendary toughness and build quality the mighty Ford is renowned for. Whether hauling a full cab of crew and bed of tools around Martinsville or taking the boat with your buddies out to Philpott Lake for the weekend, the Ford F-150 is more than up to the job.
Power of the F-150
At the core of every great work truck is a powerful motor, and with 6 to choose from, the 2020 F-150 is ready for any application. Each powerplant offers a different blend of power, fuel economy, and affordability. Below is a quick rundown of each, along with their stats to help you pick the best one for your needs. Take note: MPG is combined highway and city and can differ depending on your chosen cab, box, and drivetrain.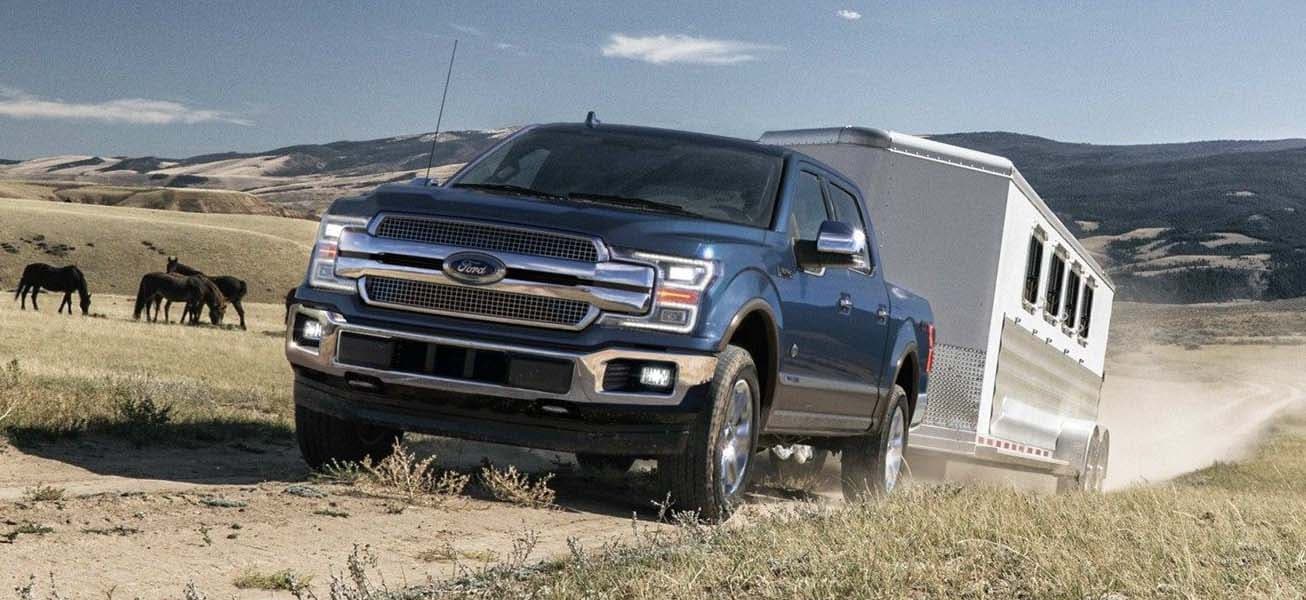 3.3L V6 PFDI: The standard F-150 engine; this durable workhorse is ever reliable and ready to take on any entry to mid-level hauling job in Martinsville. It's rated at 290 horsepower and 265 lb-ft of torque and gets 22 MPG combined.
2.7L V6 EcoBoost: Today's F-150 rightly makes great use of Ford's award-winning EcoBoost technology, and this smallest one in the 2020 F-150 lineup, produces an incredible amount of power, relative to its size. With torque ratings almost equal to competitor engines twice its size, this engine's nickname of Pocket Hercules is well earned. Its relatively small displacement means it delivers excellent fuel economy, but it's still rated at 325 horsepower and 400 lb-ft.
3.5L V6 EcoBoost: The 3.5L EcoBoost is the big brother to the 2.7L, and of course, even a small increase in displacement in an EcoBoost translates to a big increase in power. This one is rated at 375 horsepower and 470 lb-ft of torque, while fuel economy is a still-impressive 21 MPG combined.
3.5L V6 Ecoboost High Output engine: This is an optimized version of the 3.5L EcoBoost engine, which Ford engineers have enhanced with increased boost calibrations, a lighter turbine wheel, cast stainless steel exhaust manifolds, a full dual exhaust, oil-cooled pistons and more aggressive engine control calibrations. All these enhancements push the ratings of this mighty engine to 450 horsepower and 510 lb-ft of torque, with fuel economy coming in at 19 MPG combined.
5.0L V8: A full-size truck wouldn't be a full-size truck without a V8 option, and the 2020 F-150 makes good use of Ford's legendary 5.0L V8. Horsepower comes in at 395 with this one, while the torque rating is 400 lb-ft and the fuel economy is 19 MPG combined.
3.0L V6 DOHC Diesel: For a supreme mix of torque and fuel mileage, the F-150 is now available with a turbodiesel engine option. The 3.0L diesel is rated at 250 horsepower, but it's the monstrous 440 lb-ft of torque and 25 MPG combined it offers that really sets this one apart.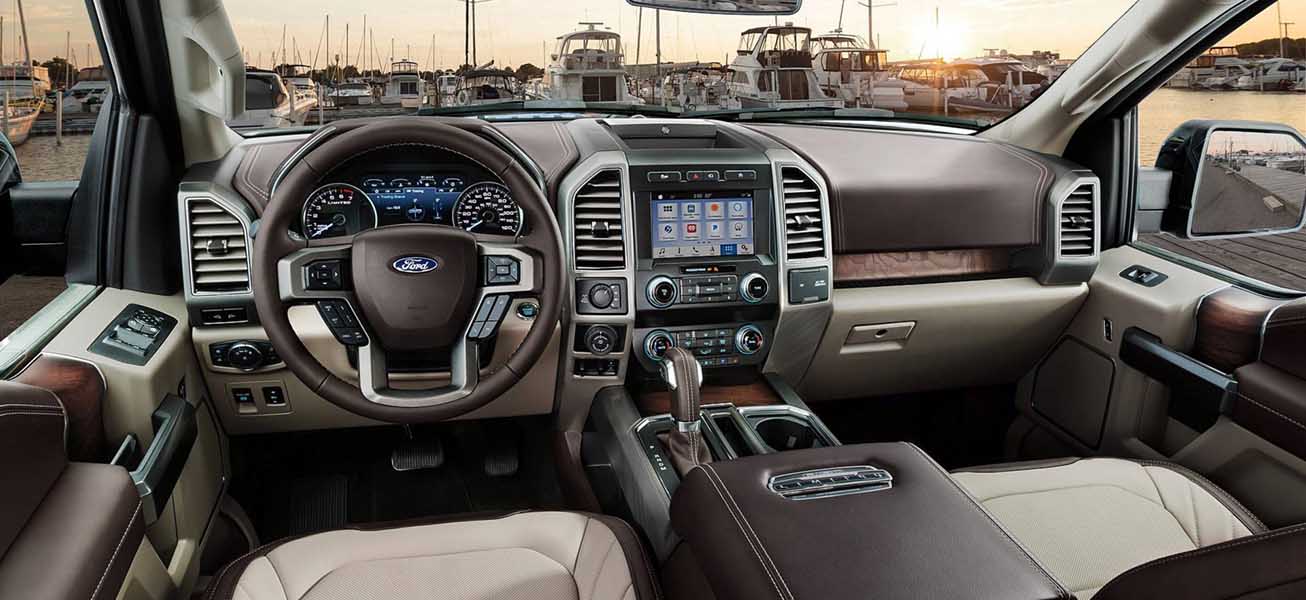 Build the F-150 for you
Having the right tool for the job is vital. Knowing this, the 2020 Ford F-150 comes with many options to configure it into the perfect tool for your work and life. As well as the excellent engine choices, the drivetrain can be upgraded with a four-wheel-drive, and the cabs available include a Regular, a SuperCab, and the hugely popular four-door SuperCrew. The bed comes in 5 ½ foot, 6 ½ foot, and a giant 8 feet long and the cab can be decked out in your choice of cloth or high-quality leather in many styles and patterns. Also available are upscale features such as a vast twin-panel moonroof, a B&O 10-speaker sound system, and even vented seats. A powerful collection of safety systems include the likes of blind spot and pedestrian detection, and advanced trailering assistance features make towing and reversing easier than ever.
Visit us in Martinsville and pick out your Ford F-150 today!
There's a reason the F-150 is one of the best-selling trucks of all time; it just works. With the power to get any job done right, accommodations to see you through any trial, and a killer style; the 2020 Ford F-150 is the perfect truck for work, rest and play.
At Nelson Ford, we always have a great selection of Ford F-150's ready for viewing. Come in today and check out one for yourself at our conveniently located dealership in Martinsville, VA. Our entire inventory is available to shop online on our website, and you can call us with any questions you may have on 276-638-2331. What are you waiting for then? Check out what 2020 Ford F-150 could do for you by visiting us here at Nelson Ford.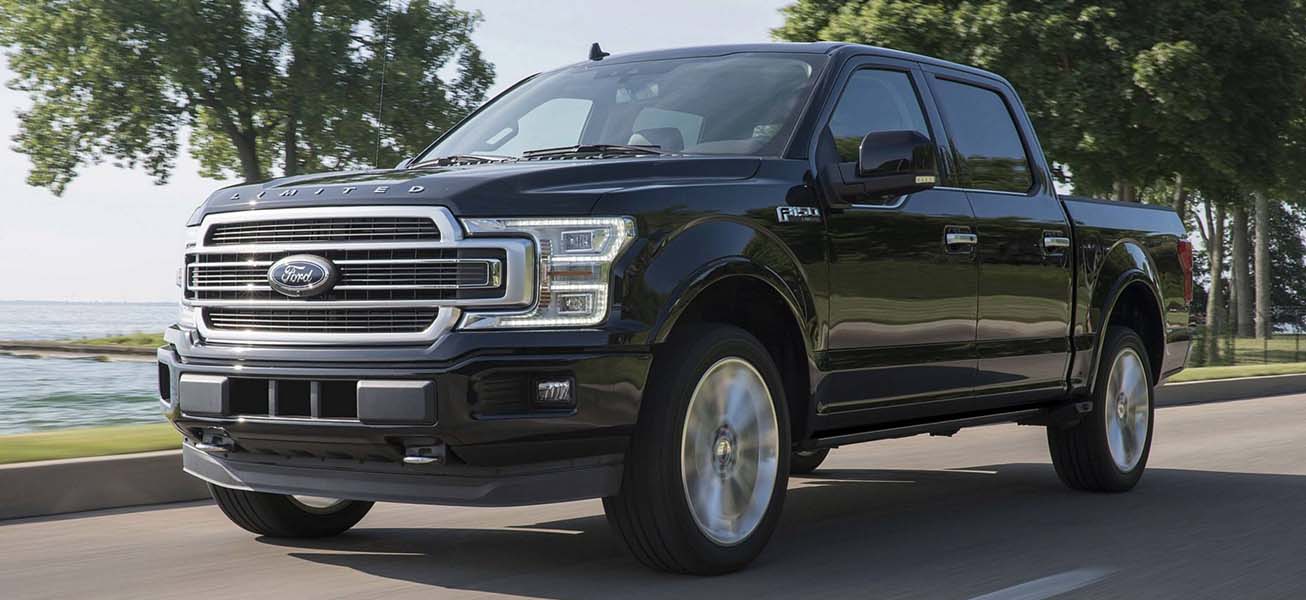 Paint your F-150 any color you choose, from vibrant White Platinum to the bold Magma Red. Wheel options range from 17-inch to 22-inch, and wheel finishes including Tarnished Dark-Painted Aluminum and Chromo-Like PVD accentuate your ride. Power-deploy side steps, recovery hooks and extra lamps are also available and are the kind of finishing touches that turn the F-150 into the perfect truck for you.