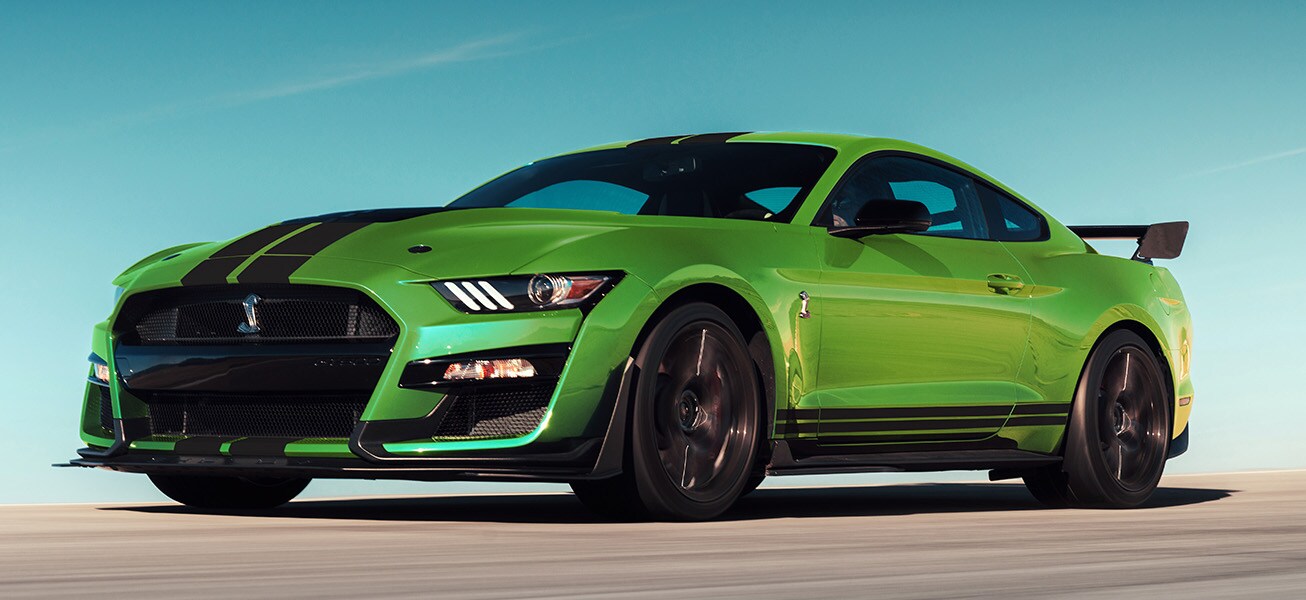 It's hard to imagine that there's anyone out there today with even the slightest interest in cars that isn't familiar with the Ford Mustang and what it is. Unfortunately, familiarity can sometimes lead to complacency, and that means some people could be missing out big-time if they haven't checked out the 2020 Ford Mustang. 
You can find fault with any car if you try hard enough, but with the latest sixth-generation Mustang it won't be easy. Whether you want sporty, everyday practical, outrageously powerful or even efficient, the 2020 Ford Mustang can be tailored to suit..
Clear, Straighforward Choices
If you're not a Mustang aficionado, the 2020 lineup could look a little complex at first glance. However, when you spend a few moments getting to grips with it you'll soon find it's actually very straightforward. The core models of the lineup are the EcoBoost and GT trims, which are mostly differentiated by their two very distinct engines. Both models are also available in Premium versions, and both models are available in Fastback and Convertible body styles. There are other packages for upgrading these two models, but the EcoBoost, EcoBoost Premium, GT and GT Premium are largely the core trim levels.In addition to those most prevalent models, buyers can also have the Mustang Bullitt that's based on the GT, and then there are the real performance models, the Shelby GT350, GT350R and the GT500. All four of these models are coupe-only.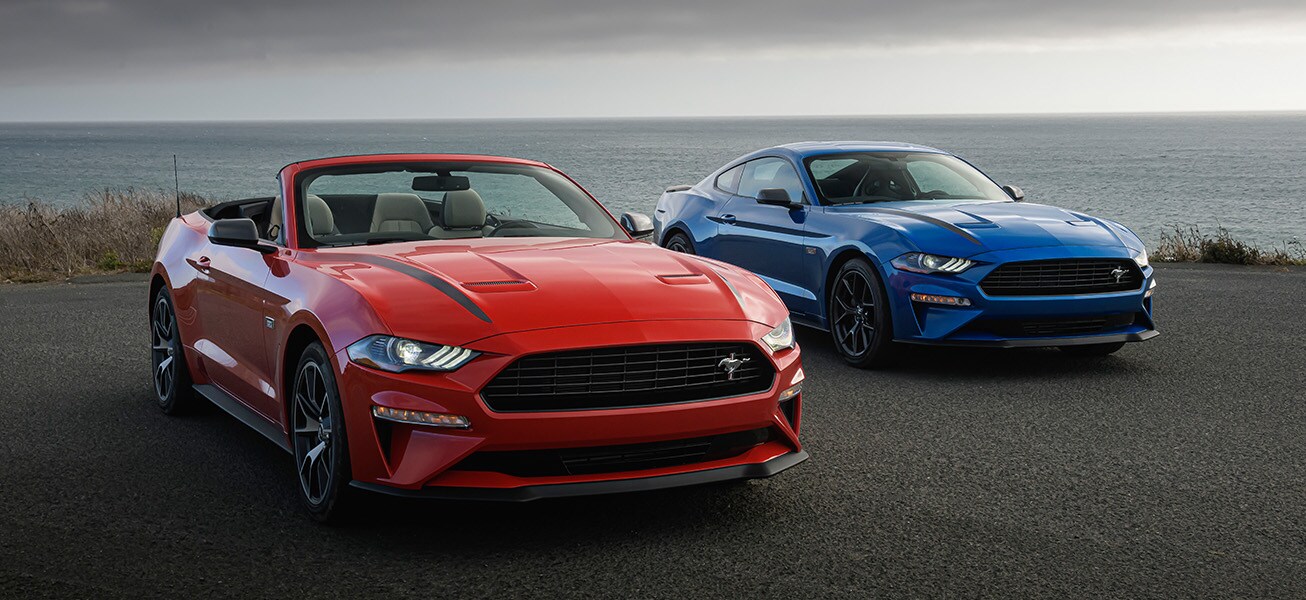 High-performance Or Even Higher Performance
There's no longer a V-6 engine option for the 2020 Ford Mustang, but after a few initial rumblings of discontent, most people have now realized the 2.3-liter EcoBoost turbo-four was a better engine so the old V-6 won't be missed by many.
The 2.3-liter EcoBoost develops 310 horsepower and 350 lb.-ft. of torque, which is then sent to the rear wheels through a six-speed manual or Ford's sensational 10-speed automatic. Upgrade your EcoBoost with the new Performance Package and you then get 330 horsepower and 350 lb.-ft. of torque out of the turbo-four. 
Many people will only consider a car to be a Mustang if it has a growling V-8 under the hood, and that's what you get with the GT, Bullitt and the Shelbys. The standard version in the GT puts out 460 horsepower and 420 lb.-ft. of torque, which is impressive, to say the least.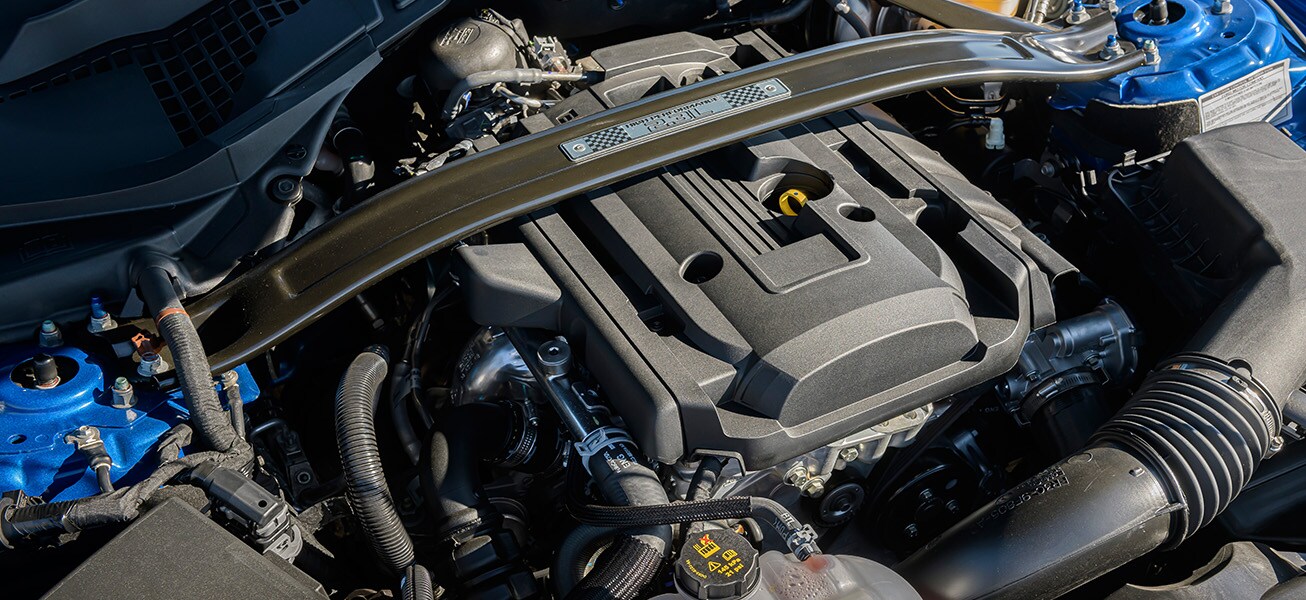 Bullitt models then up the ante to 480 horsepower, the Shelby GT350 boasts 526 horsepower, and the GT500 is an absolute monster with an awesome 760 horsepower on tap.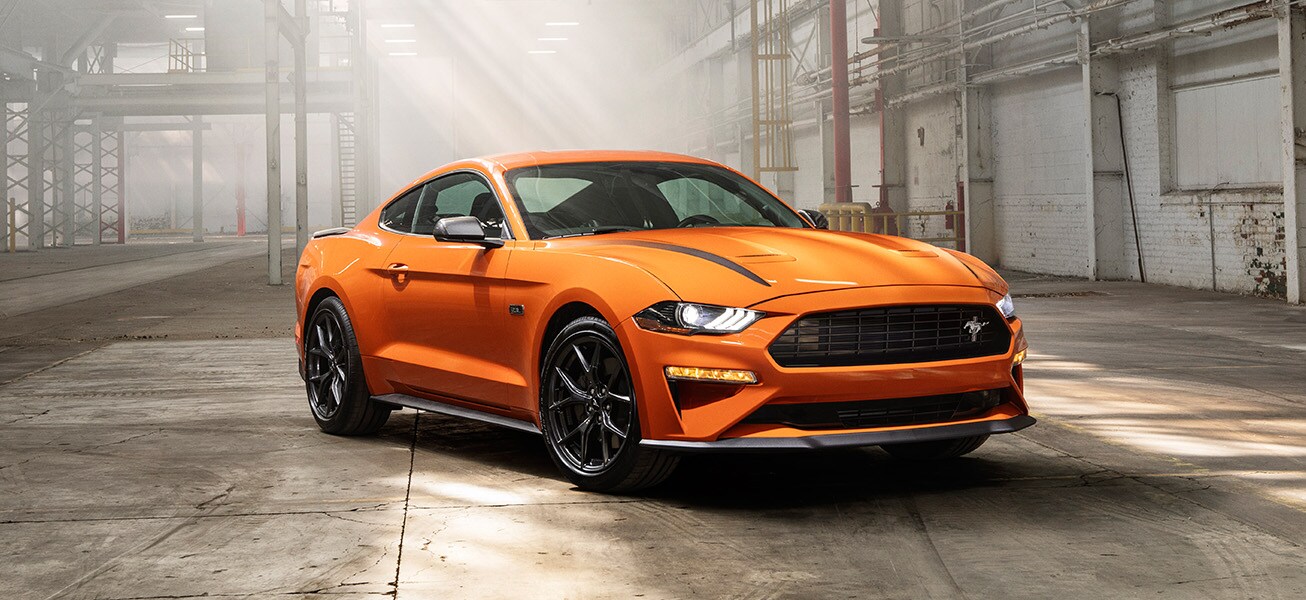 For well under $30,000, the entry-level Mustang EcoBoost comes with full power features, keyless ignition, an auto-dimming rearview mirror, Ford Sync infotainment system with a 4.2-inch LCD screen, Bluetooth connectivity, a Wi-Fi hotspot, air conditioning, 17-inch alloy wheels, LED headlights, a six-speaker sound system and plenty more. It also now comes with line-lock, which allows the driver to lock the front brakes so they can do those iconic smokey burnouts.


Feature-Packed Performance With Tons of Style 
It's obvious the Mustang looks fantastic, and the power and performance statistics tell you it walks the walk as well as the exterior talks the talks. However, if you think it will be some stripped-out, hardcore, would-be race car when you get inside you could be in for a shock. A huge part of the Mustang's incredible success is the value for money proposition it has always represented for buyers, especially at the more affordable end of the trim level spectrum. The 2020 Ford Mustang is no different, and only the most demanding consumers could be in any way unhappy with what you get standard in even the most affordable version of the 2020 Mustang.
 
Discover the 2020 Ford Mustang in Martinsville, VA!
Ford might be cutting back its car portfolio in North America to just the Mustang, but at the same time, it's expanding the Mustang lineup so there are even more variants to appeal to an ever-widening audience. You can now get into a 2020 Ford Mustang for less than $27,000, but you can also spend somewhere north of $70k on one too.Come and check out the 2020 Ford Mustang for yourself and find out which one is right for you by visiting Nelson Ford today for a test drive here at 201 Commonwealth Blvd, Martinsville, VA.
Sorry, there are no matching vehicles in stock at this time. Please contact us for more information or submit a vehicle search request using our CarFinder tool.
Reset Search