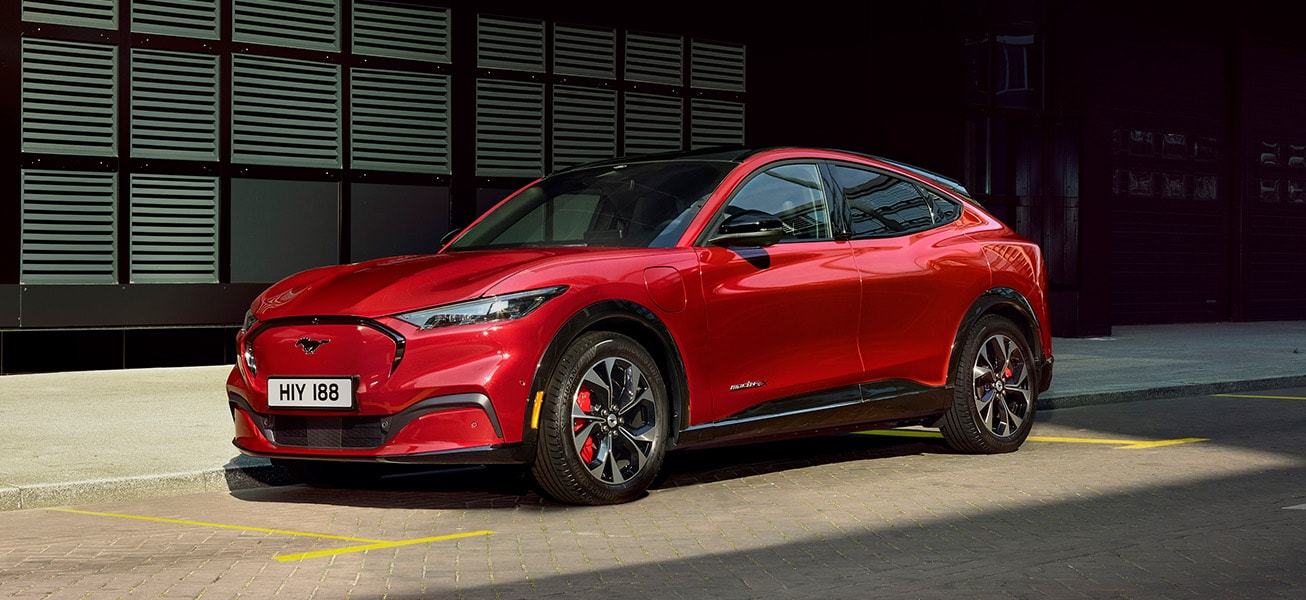 There are quite a few electric vehicles (EVs) already on the market and there are plenty more to come, but the all-new 2021 Ford Mustang Mach-E could turn out to be the most important of them all. Like all EVs, the Mustang Mach-E is powered by batteries and electric motors, but this all-electric Ford crossover SUV addresses many of the issues that have been holding people back from making the move to an all-electric vehicle.
The Ford Mustang Mach-E looks fantastic, the interior is spacious and practical, it's packed with standard equipment at all levels, the performance is excellent, the range on a full charge is very impressive, and it's actually pretty affordable too. This is a vehicle that's equally at home exploring Blue Ridge Parkway as it is commuting in and around the likes of Martinsville, Bassett Forks or any other urban environment.
Great from every angle 
There will always be a debate about whether or not Ford should have used the Mustang name for a vehicle that's about as far away from a V-8 muscle car as it's possible to get, but there's no denying the considerable influence the current Mustang coupe has had on the exterior styling of the Mach-E.
It's not easy coming up with an SUV that has a big dose of pony car in its exterior styling, but the designers at Ford have managed to pull it off in spectacular fashion. Whether the Mach-E was powered by a gas V-8, a turbodiesel, electric motors or even a warp drive, it would still be a superb looking vehicle that would be bound to attract plenty of attention cruising along Memorial Boulevard for its styling alone.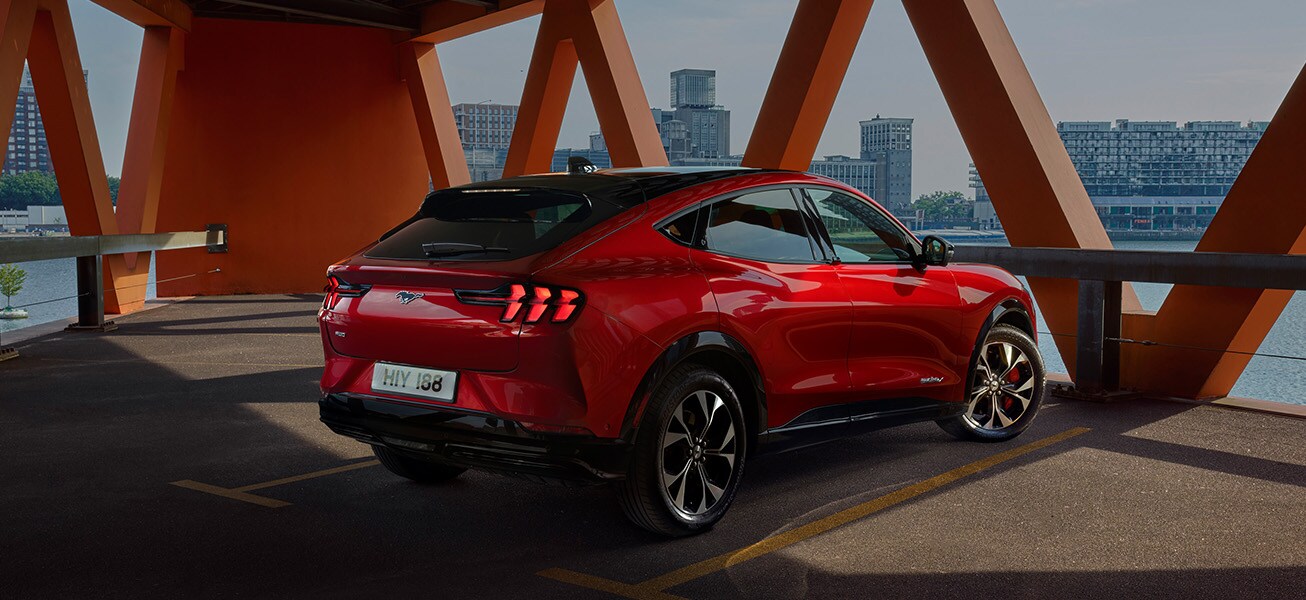 Deceptively spacious
You can pretty much forget comparisons with traditional Mustangs when it comes to the interior of the Mach-E. The compromises needed due to a sloping coupe roofline are not a consideration here because the Mach-E is very much a crossover SUV when you get inside. There's ample room for five adults, plenty of cargo, and the front seats are wonderfully comfortable for the longest journeys.
A fixed panoramic roof creates are wonderfully spacious feel inside the cabin, but unlike a panoramic sunroof, the glass roof increases headroom by around 1.5-inches instead of reducing headroom. Although there is a sloping roof, it doesn't impact on rear headroom and even someone well over six feet tall will have no issues sitting in the back seats. The quality of the fit and materials may not be quite as high as German and Japanese luxury SUVs, but the Mach-E isn't far off that level and it costs considerably less than those luxury rivals, even ones that are powered by traditional combustion engines.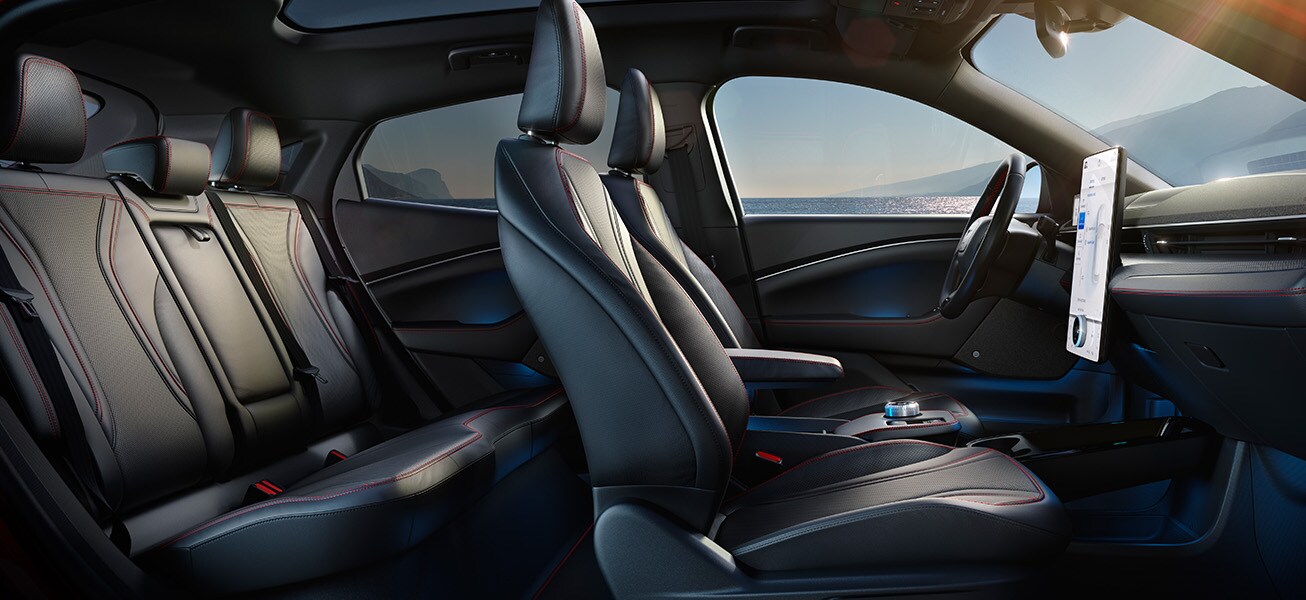 Bullitt models then up the ante to 480 horsepower, the Shelby GT350 boasts 526 horsepower, and the GT500 is an absolute monster with an awesome 760 horsepower on tap.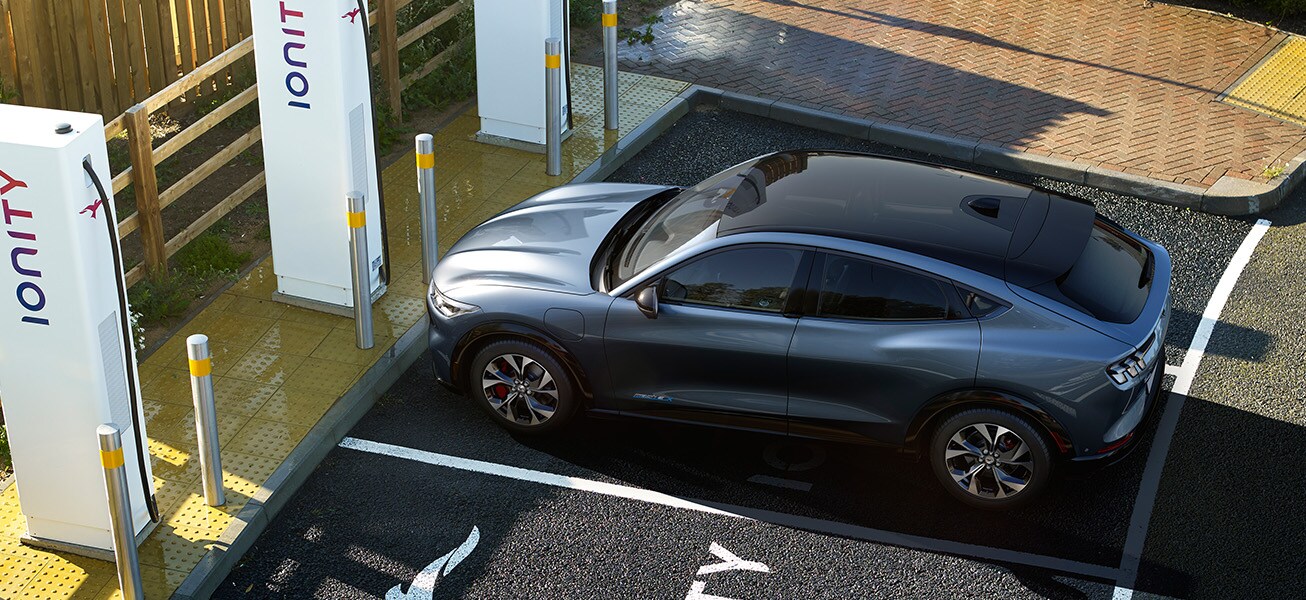 Entry-level Mach-E Select models are only available with the Standard Range battery size that generates 266 hp and gets the Ford to 60 mph in 5.8 seconds. As long as you don't drive it as if you'd stolen it, a Standard Range model with rear-wheel drive is good for a range of 230 miles on a single charge. 
Prepare to be pleasantly surprised 
If you assume the electric drivetrain and the need to deliver a truly practical driving range on a full charge of the battery pack would mean stunting the performance of the Mustang Mach-E, then think again. The slowest versions of the new Ford crossover EV will get you from 0 to 60mph in just 6.1 seconds and the fastest version drops that time down to a seriously fast 3.5 seconds, which is pretty much supercar performance.
The Mach-E features a 68-kWh battery pack in its Standard Range format, while Extended Range models get upgraded to a larger 88-kWh battery pack. Regardless of which battery size you go for, a Mach-E with s single electric motor driving the rear wheels makes 317 lb-ft of torque.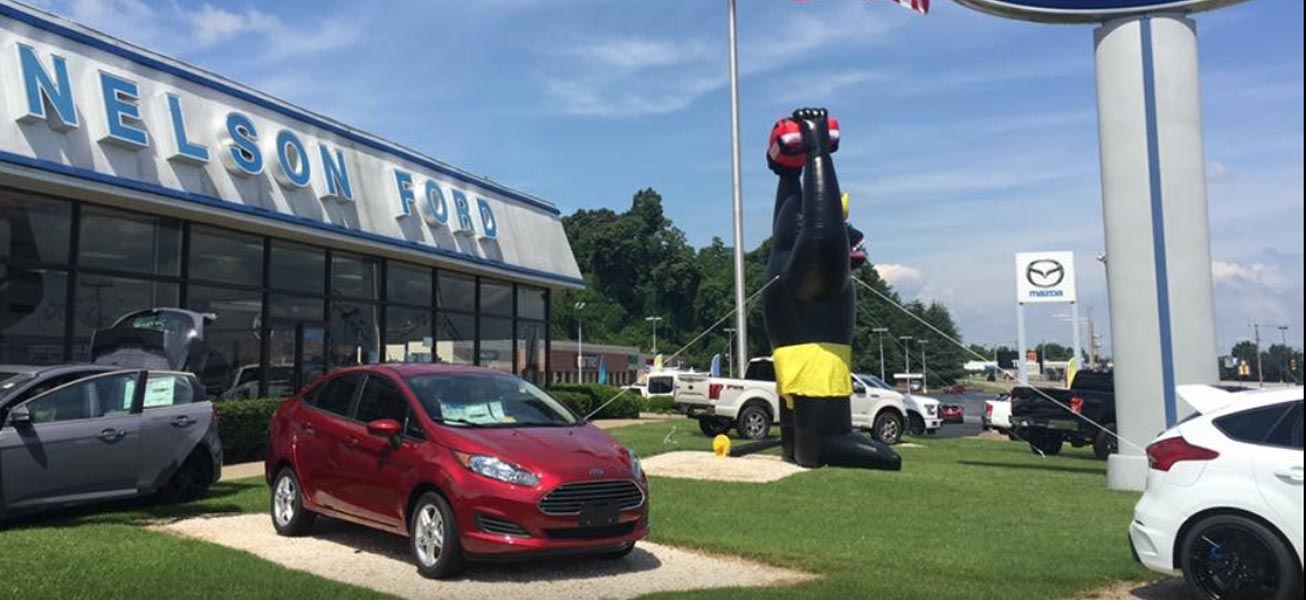 Test-drive Ford Mustang Mach-E in Martinsville, VA!
The 2021 Ford Mustang Mach-E could be the EV that breaks down the barriers and not only makes electric vehicles worthy of consideration by the wider car-buying public but also makes an affordable EV genuinely desirable. We think you'll be amazed by what you find when you check out the Mach-E for yourself, so come and experience it with a test-drive from us today here at Nelson Ford, conveniently located at  201 Commonwealth Blvd, Martinsville, VA. We're sure you won't be disappointed with what you find.
Sorry, there are no matching vehicles in stock at this time. Please contact us for more information or submit a vehicle search request using our CarFinder tool.
Reset Search