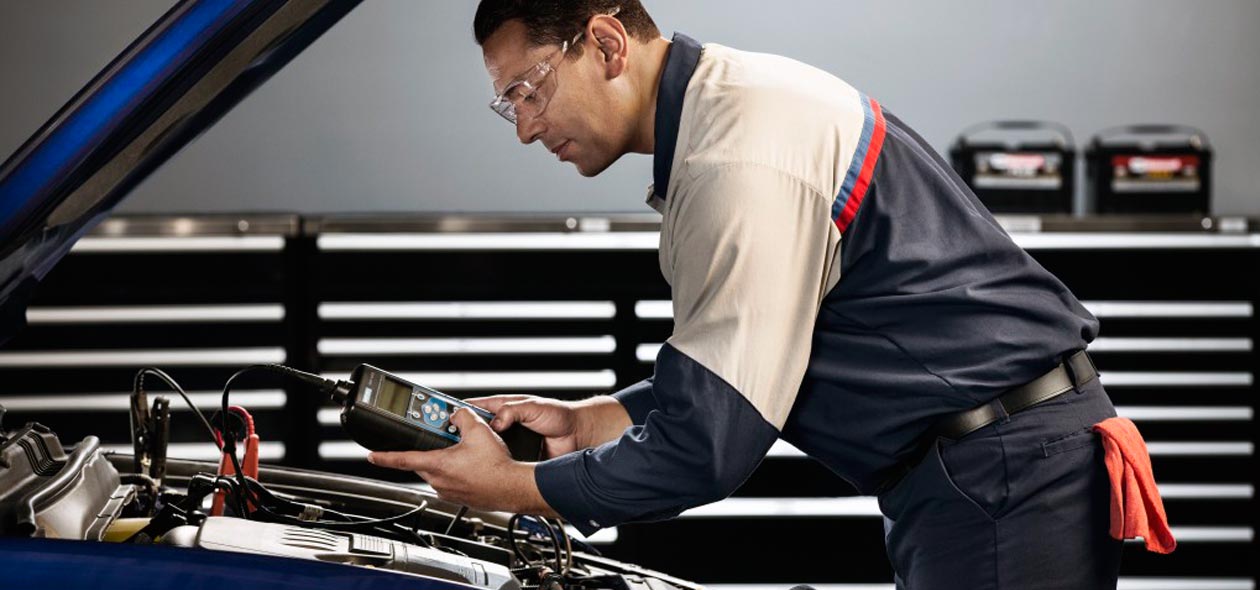 Let's Get You Started
When it comes to maintaining a vehicle it's easy to overlook the battery, alternator and the electrical system in general and concentrate on more obvious things like the engine, tires and brakes, but that could turn out to be a very inconvenient mistake.
Electrical problems can manifest themselves in a huge number of different ways, from something as small as your sound system not working properly to things as disastrous as your vehicle not starting at all.
If something electrical on your vehicle isn't working as it should it could be a symptom of problems with the battery or the alternator, so it's important to get them checked out before things get worse.
If you've got warning lights on your dash, electric features like lights or windows not working properly, a whining noise or problems with stalling or getting your engine started, get in touch with us here at Nelson Ford in Martinsville today.      
No one knows your Ford and its electrical system better than our Ford certified technicians, so book your vehicle in today so we can test, diagnose and repair any problems with your battery, alternator and electrical system.