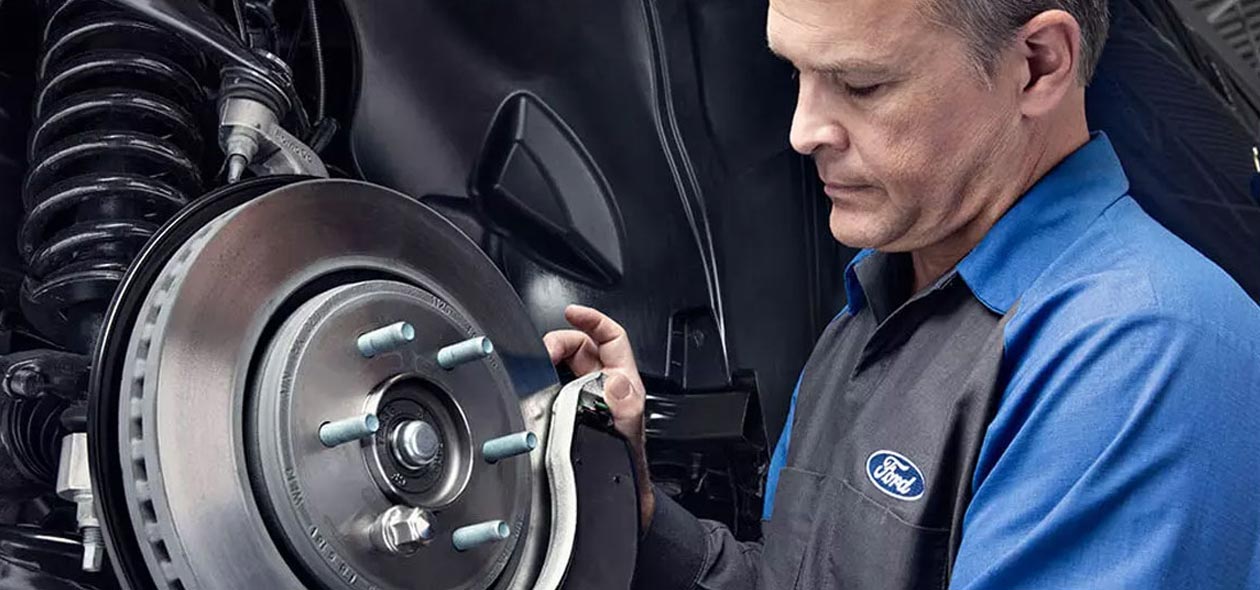 Great Brakes Mean Safer Driving
It really is impossible to overstate just how important your vehicle's braking system is for keeping you and your passengers safe. If any of your vehicle's systems demand and justify having preventative maintenance carried out on a regular basis, it has to be your brakes.
Remember, if you wait until you notice symptoms such as brake-fade, pulling to one side, vibrations through the pedal or a loud metallic grinding or squealing sound when you apply the brakes, it could be too late.
The last thing you want to risk failing on your vehicle is the brakes, so get in touch with us here at Nelson Ford in Martinsville if you're experiencing any problems with your brakes or if you think it's about time you had them checked out.
A full inspection of your braking system by our Ford certified technicians to check for damage, leaks and wear and tear isn't expensive, but it could stop a problem developing that you really don't want to have.