Used Ford F-150 Trucks for Sale in Martinsville, VA

The Ford F-150 isn't just America's favorite pickup truck, it's also the biggest-selling vehicle of any type in America and it's not hard to understand why. The F-150 has all the style, versatility, flexibility, technology and capability you could ask for in a full-size, light-duty truck, but with used Ford F-150 trucks, you get all that for less than the cost of a brand new one.
Massive choice
 
It's a bit of a cliché to say there's going to be a used Ford F-150 to suit every buyer but that really is the case because there's an almost unimaginable number of ways an F-150 can be configured, and no rival can match the choice the F-150 offers in the engine department.
The only way there won't be a suitable engine for your needs available in the F-150 is if you need something bigger and more capable than a half-ton truck or something smaller and less capable. Our used inventory changes constantly so even if we don't have an F-150 with the powerplant you want right now we probably will have soon, whether that's an efficient and powerful 2.7-liter EcoBoost V-6, a traditional 5.0-liter V-8 or even a torquey turbodiesel.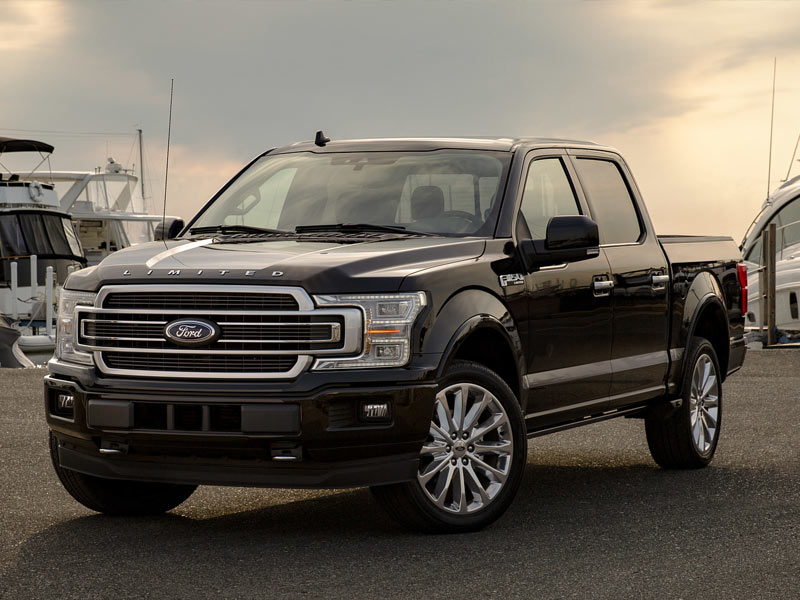 Always up to the job
When shopping for a used pickup truck, capability is going to be one of the key factors for the vast majority of buyers and nobody can accuse the Ford F-150 of lacking capability. Up to and including the 2017 model year the F-150 boasted a maximum towing capacity of 12,200 pounds, but changes for the 2018 model year boosted that to a new best-in-class 13,200 pounds.Pre-2018 F-150 models also boasted a best-in-class torque rating of 470 pounds and a maximum payload rating of 3,270 pounds. The F-150 was also the first truck in its class to feature a high-strength, military-grade, aluminum-alloy body and to offer a 360-degree camera with a split-view display, a remote tailgate release and inflatable rear-seat outboard safety belts.
As little or as much as you want
Whether you want a no-nonsense, no-frills work truck, a luxurious and connected office on wheels or anything in between the two, you can pretty much have it with used Ford F-150 trucks. XL models are the most affordable of hard-working F-150s, but many used examples will have been upgraded with extra features that make them more than just price-focused entry-level models.At the opposite end of the range, there are the likes of the Limited models that come incredibly generously equipped with the kind of luxury and technology features you'd expect to find in a high-end luxury sedan or SUV. And of course, there's also the awesome fun and ridiculous performance of the legendary F-150 Raptor.Lariat and King Ranch trims have sat in the middle of the range for some time now and these represent a great balance between features, capability and price..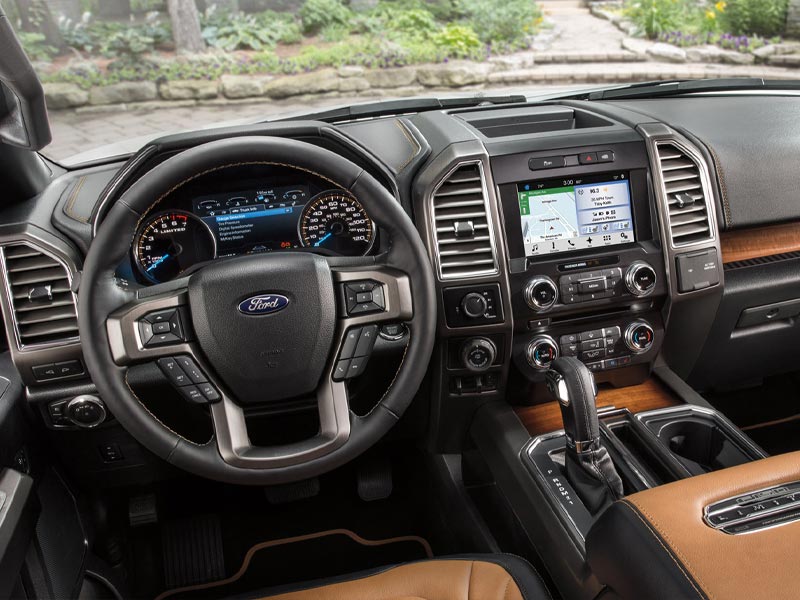 Find your perfect used Ford F-150 in Martinsville, VA
It's a fact that no two used vehicles are exactly the same, but with used Ford F-150 trucks, that's especially true. We always carry an extensive inventory of used F-150s for you to choose from so come and visit us to check them out here at Nelson Ford, 201 Commonwealth Blvd, Martinsville, VA.